April 18, 2020
Sequestering continues during the pandemic, and it is a time when I'm so happy to have a functioning home studio! Another new album is already ready, uploaded this evening and sure to be available at all the main streaming sites within a few days. 
The suite was written based on titles pulled from the lyric of a tune I've been playing since I was a kid, and most of my friends will know which one. These are all new songs though, written in the spring of 2019 and recorded now in early April:
1. I'm Gonna Try
2. I Don't Know
3. So Sad
4. What I've Been Missing
5. So All Alone
6. No One
7. A Heavenly Dream
8. Strange As It Seems
9. Someday We'll Meet
10. Sweet Little Things
11. Where Can You Be?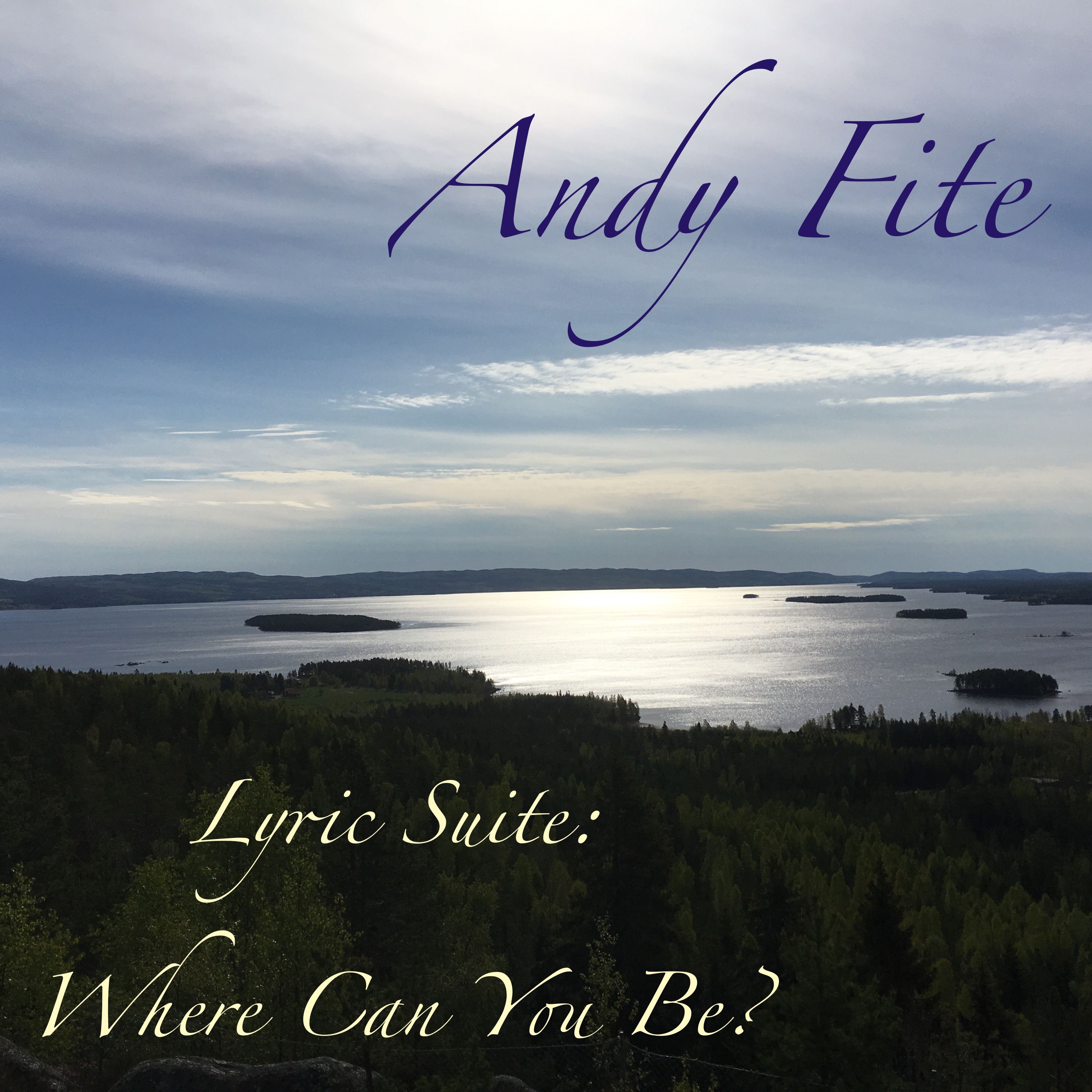 March 22, 2020
Cancellations left and right! But the Virtual Concert is a concept a-birthing and I'll play one tonight at 7:30 for the Copenhagen Listening Room. Better still, Google Didn't Know is now in release and is showing up on the streaming sites. Here's a link to the original release point, where you can download the album at the best price. 
https://store.cdbaby.com/cd/andyfite41
March 16, 2020
Now in the time of Coronavirus I am still booked to play the next couple of Saturdays at Gröna Dalen. We shall see if we're able to do them. But! I can report a new album already uploaded, and due to become available to you sometime this week. Here's the cover: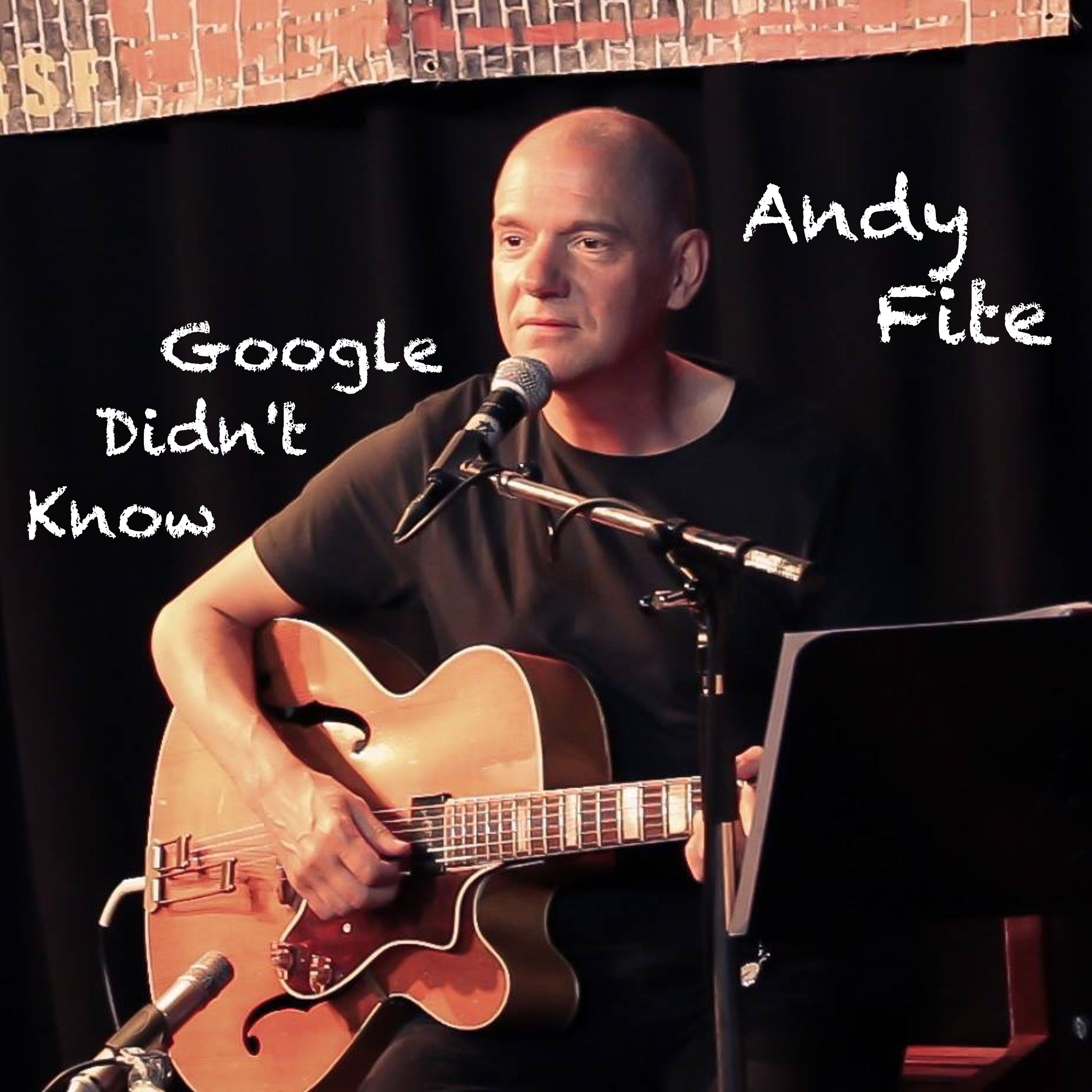 Dec. 4, 2019
I've just finished mixing the last tracks for my next album, Just a Little Bit Confused, to be released in a week or two at CD Baby and soon to be heard on all the streaming sites.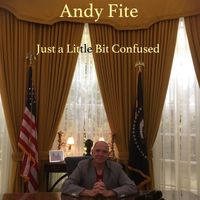 Nov. 22, 2019
The nights at Gröna Dalen have been nice, and it's continuing in December after two weeks off coming up right now. Dec. 7 my guest is the beautiful singer Sarah Lundin, the 14th is my duo with Amanda Ginsburg, the 21st a fine young saxophonist Daniel Garhton, and the 28th my very own son the brilliant jazz- and free- improvising guitarist, Niklas Fite. Gröndalsvägen 40 in Gröndal, exactly at the Tvärbana stop there.
Meanwhile, I'll be playing with the choir in Gottsunda Kyrka in Uppsala tomorrow the 23rd, performing with Sarah Lundin at Kulturum (Andreaskyrkan), Hamng. 42 in Vaxholm, singing my original Christmas songs at Club Jambalaya in Gamla Stan Dec. 6, and performing with Amanda Ginsburg at Larry's Corner Dec. 13.
And teaching, lots of teaching!  
Oct. 28, 2019 
Just noticed I didn't have a News page! The news at the moment is that we're gonna try out a Saturday evening thing at Gröna Dalen, the great neighborhood  place in Gröndal, my lovely neighborhood just on the edge of Stockholm.
November 2 it's me and singer Irene Lundberg. November 9 I'll have the wonderful Berlin tenor saxophonist Birgitta Flick. November 16 might wind up being a solo night. Everyone I've asked so far is already working. I've got a couple other friends in mind though...